one can certainly be mistaken for the other - but intention is everything!
'the walls you build to protect you,
will isolate you in the end.'
walls, both physical and emotional, are often erected in the face of real or imagined danger... feeling vulnerable can cause one to fend off others in the name of self-protection... but what happens when the walls are left up too long? after they have served their purpose? isolation - from those you were warding off, but also those you love... the time then comes to deconstruct...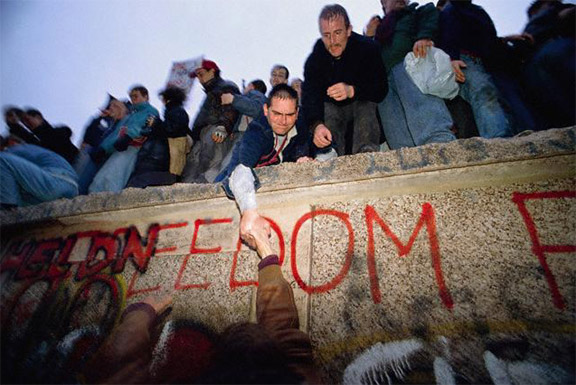 earlier this month, the fall of the berlin wall celebrated its 20th anniversary... are you up to the challenge of taking yours down?
the rusty crusty button from lisa peters had so much to say - and so much energy... it represents a crumbling wall... signs of things soft and beautiful are poking through... hard as the journey is to break them down, stone by stone we do... taking the tangled journey... leaving fragments of ourselves behind... moving from the hard to the soft, from the dark to the light... where love and openness live...
beautiful lampwork glass by marie at bleu verre & a porcelain charm by marsha neal helped to demonstrate the evolution...